Brakes and Brake Repair in Dauphin, MB
Brakes - For All The Stops Along The Road Of Life
Stopping power is crucial to a safe and successful driving experience. So come to Dean Cooley GM when you need new brakes or it's time for a brake inspection, where our Certified Service Experts understand your car, truck, or SUV better than anyone. When maintenance as critical as brake service is required, why go anywhere else?
Brake Service & Replacement
Certified Service Experts can recommend quality brakes and provide advice to help you get the most from your vehicle's safety features such anti-lock brakes. Whether you need brake service or replacement, our Certified Service technicians can help you get safely - and confidently - back on the road. Brake inspections begin at only $24.95.
Are Your Brakes Signalling a Problem?
Sometimes, your vehicle brakes will alert you when there's trouble. Whistling noises, chirping sounds, and grinding are indications that brake service is required. Here are some causes of brake pedal pulsation and/or noise: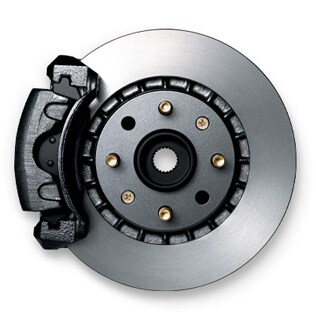 Worn brake pads
Heat-cracked or worn rotors
Loose-fitting brake pads in the caliper
Missing or damaged noise insulators
Uneven torque of lug nuts or caliper hardware
Vehicles often come equipped with a small, thin piece of metal attached to the brake pad to act as a warning indicator when the pad material is getting low and the brake pads should be replaced. This device makes a chirping noise on brake application, letting you know it's time to have your brakes serviced. Questions? Call us now 877-331-1854